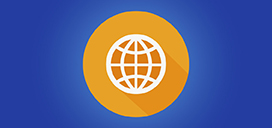 With Yapı Kredi Bank Azerbaijan, all places with Internet will be a branch of Bank for you. You can make bank transactions at any time of the day without going to the Branch.
What promises you Internet Banking?
It allows you to manage easily your bank accounts at any time, 7/24 in a day, and any point of the world, via the Internet, which is operative and secure.
Who may benefit from Internet Banking?
All physical and legal entities, who are the customer of the Bank, as well as Worldcard users and World Member Commercial Objects can benefit from the Internet Banking service.
How to join to Internet Banking service?
If you have an account at Yapı Kredi Bank Azerbaijan or Worldcard, you can go the any Branch of the Bank and join immediately Internet Banking service free of charge. If you don't have an account or Worldcard in our Bank, then you can open an account in one of our Branches and receive immediately your Internet Banking password. You may contact with *0444 Yapı Kredi Call Centre for more information about the service. Our Call Centre is active within 24 hours of 7 days.