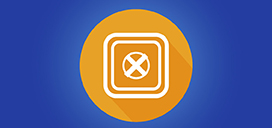 Wish to get huge incomes in a short length of time?! With this purpose, we offer you income with huge amount for deposits with huge amount.
Deposit with Quarterly Interest Payment

Period

Amount

1000-100 000

AZN

USD

EUR

7 days - 1 month

2,00%

0,5%

0,05%
*Annual interest income paid on the deposit of physical entities by the local bank and branch of the bank functioning in the Republic of Azerbaijan, as well as, dividend paid by the issuer on investment securities, discount (difference emerged in result of placing bond in lower level rather that its nominal) and interest incomes are exempted from taxes for 3 years starting from February 01, 2016.

** INFORMATION ABOUT THE INSURANCE

According to the Decision of the Board of Trustees of the Azerbaijan Deposit İnsurance Fund, maximum limit of the interest rates of the bank deposits insured by the Fund has been defined up to 12% annual for AZN deposits , and up to 2.5% annual or all of amount for the deposits with foreign exchange.